Hello! I'm David, The Peaceful Therapist.
I know what it's like to suffer from anxiety, depression, and addiction, but more importantly, I know what it's like to overcome it all. I deeply, genuinely care about helping others and my intention is to help you, through therapy, find the peace and happiness you deserve.
Why

do I do what I do?
I lost a good part of my life to overall feelings of unhappiness and hopelessness. From childhood into early adulthood, I struggled and suffered. I began seeing a therapist in my twenties and was so grateful that there was somebody there to help me. As a result of my struggles, I looked inward and asked myself, "what can I do going forward to help others?" It was clear to me that I wanted to become a mental health therapist so I could help other people find inner peace the way my therapist helped me.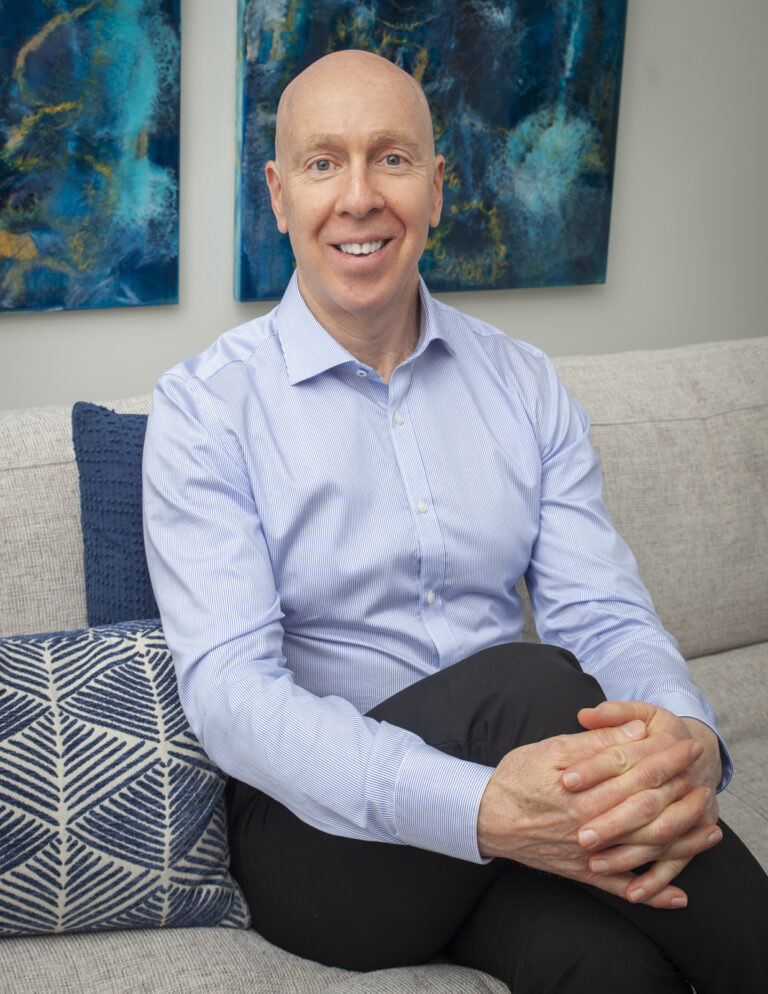 "I have a genuine and sincere interest in helping others. It's at my core."

How I Do Therapy
I use an eclectic approach based on what you need. I always start sessions from a place of calmness and a clear mind so I can focus all of my attention on you. During our therapy sessions, you'll know and feel that my complete attention and focus is on you and what you have come here to accomplish. 
Why are you here? 
When you come in, I want to know, what is your goal for coming here? What do you want to accomplish in therapy? This helps me to make sure you are getting what you want and need out of therapy. Working together we will create an outcome that will give you the peace and happiness you are looking for.
Our problems come from our thoughts. Thoughts that are guided by some form of wanting or fearing something. These thoughts always lead to some form of unhappiness and disharmony. When you learn to have a quiet mind, you can begin to hear your own inner wisdom. What feels right to you? Part of what you learn in therapy with me is to trust your inner wisdom - that deep core, instinct, inner guide, spirit… whatever you call it, it's there and has the answers.
Many times, we know what we need to do but we just need help getting there. One of the things I do is help you get in touch with your inner guidance - that part of yourself that has the answers. I will teach you how to tap into that inner wisdom and trust yourself.
It's never what's going on outside of us that's causing our unhappiness, it's our thoughts about it.  In general, we need to learn to change our thoughts and/or learn to change the way we perceive life so that we can create the peace and happiness we want.
I will help you know what is right for you. You'll go from a place of feeling that you don't have the answers to trusting and knowing that you do. As a result, you will have more self-confidence and self-love. The answers are within you. I can help you find that inner peace you've been looking for.
More About David J. Schlagter, LCSW
Credentials:
Licensed Clinical Social Worker in the state of Florida (License #SW6736)
Education:
Masters in Social Work
Bachelors in Business Administration with an Emphasis in Marketing/Management
Trainings and Certifications: 
I've had extensive training over the years that include Solution Focused Therapy, CBT, Psychotherapy, Mindfulness, How Nutrition Affects Mental Health, Managing Anxiety, Family Therapy Training, Gottman Method Couples Therapy, and more.
---
Therapy Rates & Policies
Fees & Insurance:
50-minute sessions are $170 each. Payment is due at the time of service. Read about the "Good Faith Estimate" below.
I do not currently accept insurance, but I am an out of network provider. Any coverage of mental health services provided by your insurance company will be sent to you after services are rendered.
Cancellation Policy:
I ask that you notify me at least 24 hours before your appointment time if you need to cancel or reschedule your session.
If you do not show up for your scheduled therapy appointment, including remote sessions, and you have not notified me at least 24 hours in advance, you will be required to pay the full cost of the missed session.
Good Faith Estimate
You have the right to receive a "Good Faith Estimate" explaining how much your medical care will cost.
Under the law, health care providers need to give patients who don't have insurance or who are not using insurance an estimate of the bill for medical items and services.
You have the right to receive a Good Faith Estimate for the total expected cost of any non-emergency items or services. This includes related costs like medical tests, prescription drugs, equipment, and hospital fees.
Make sure your health care provider gives you a Good Faith Estimate in writing at least 1 business day before your medical service or item. You can also ask your health care provider, and any other provider you choose, for a Good Faith Estimate before you schedule an item or service.
If you receive a bill that is at least $400 more than your Good Faith Estimate, you can dispute the bill.
Make sure to save a copy or picture of your Good Faith Estimate. For questions or more information about your right to a Good Faith Estimate, visit www.cms.gov/nosurprises or call 800-985-3059.